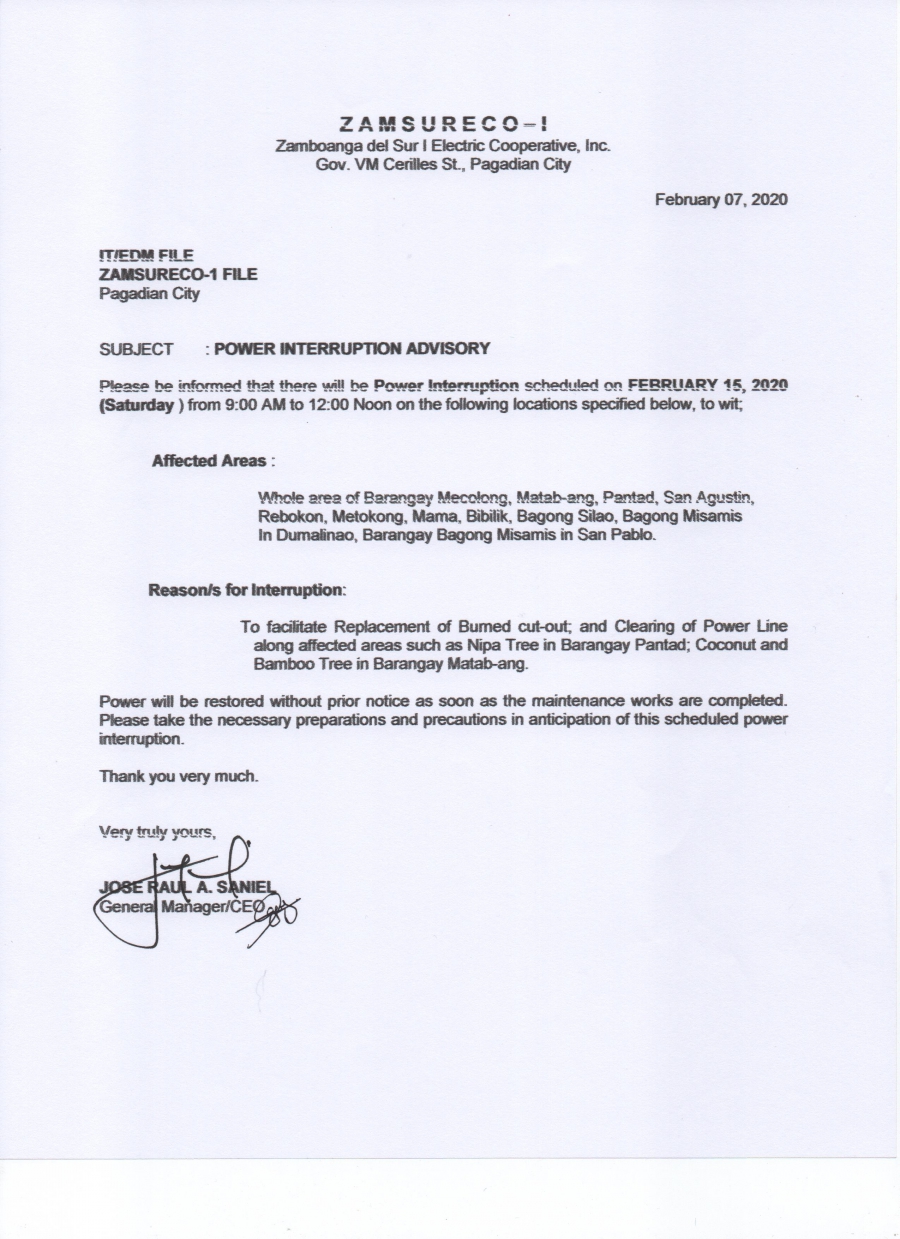 Scheduled Power Interruption (February 15, 2020)
FEBRUARY 15, 2020 SATURDAY9:00AM - 12:00NN
Reason/s of Interruption:
1.) To facilitate replacement of burned cut-out
2.) Clearing of power line along the affected areas such as nipa tree in Barangay Pantad, coconut and bamboo tree in Barangay Matab-ang.
Affected areas of:
DUMALINAO
☑️Barangay Mecolong
☑️Barangay Matab-ang
☑️Barangay Pantad
☑️Barangay San Agustin
☑️Barangay Rebokon
☑️Barangay Metokoong
☑️Barangay Mama
☑️Barangay Bibilik
☑️Barangay Bagong Silao
☑️Barangay Bagong Misamis
SAN PABLO
☑️Barangay Bagong Misamis
Power will be restored without prior notice as soon as the maintenance works are completed. Please take the necessary preparations and precautions in anticipation of this scheduled power interruption.
Thank you.
Warning
: count(): Parameter must be an array or an object that implements Countable in
/home/zamsureco1/public_html/templates/burmont/html/com_k2/templates/default/item.php
on line
160