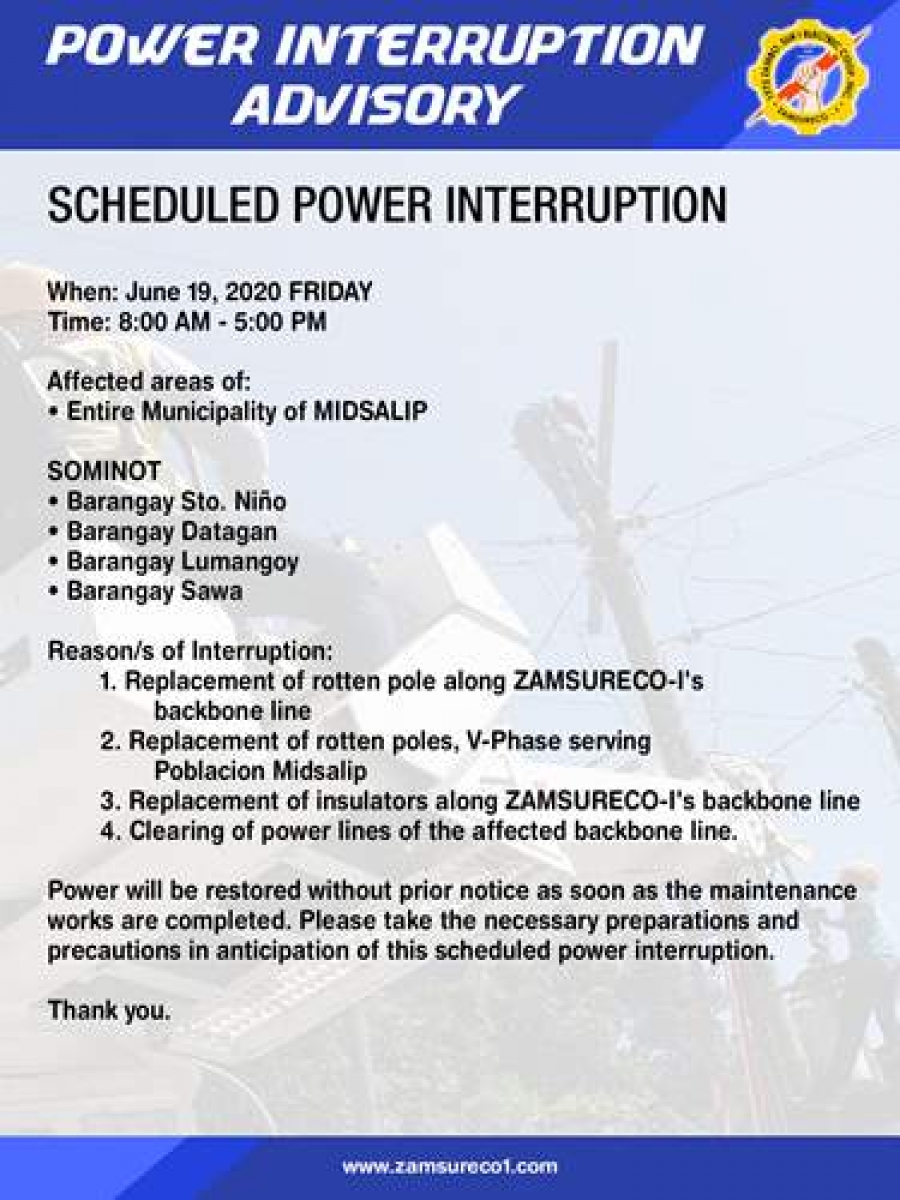 Scheduled Power Interruption (June 19, 2020)
SCHEDULED POWER INTERRUPTION   When: JUNE 19, 2020 FRIDAYTime: 8:00AM - 5:00PM
Reason/s of Interruption:
1. Replacement of rotten pole along ZAMSURECO-I's backbone line
2. Replacement of rotten poles, V-Phase Serving Poblacion Midsalip
3. Replacement of insulators along ZAMSURECO-I's backbone line
4. Clearing of power lines of the affected backbone line.
Affected areas of:
• Entire Municipality of MIDSALIP
SOMINOT
• Barangay Sto. Niño
• Barangay Datagan
• Barangay Lumangoy
• Barangay Sawa
Power will be restored without prior notice as soon as the maintenance works are completed. Please take the necessary preparations and precautions in anticipation of this scheduled power interruption.
Thank you.
Warning
: count(): Parameter must be an array or an object that implements Countable in
/home/zamsureco1/public_html/templates/burmont/html/com_k2/templates/default/item.php
on line
160