Events (4)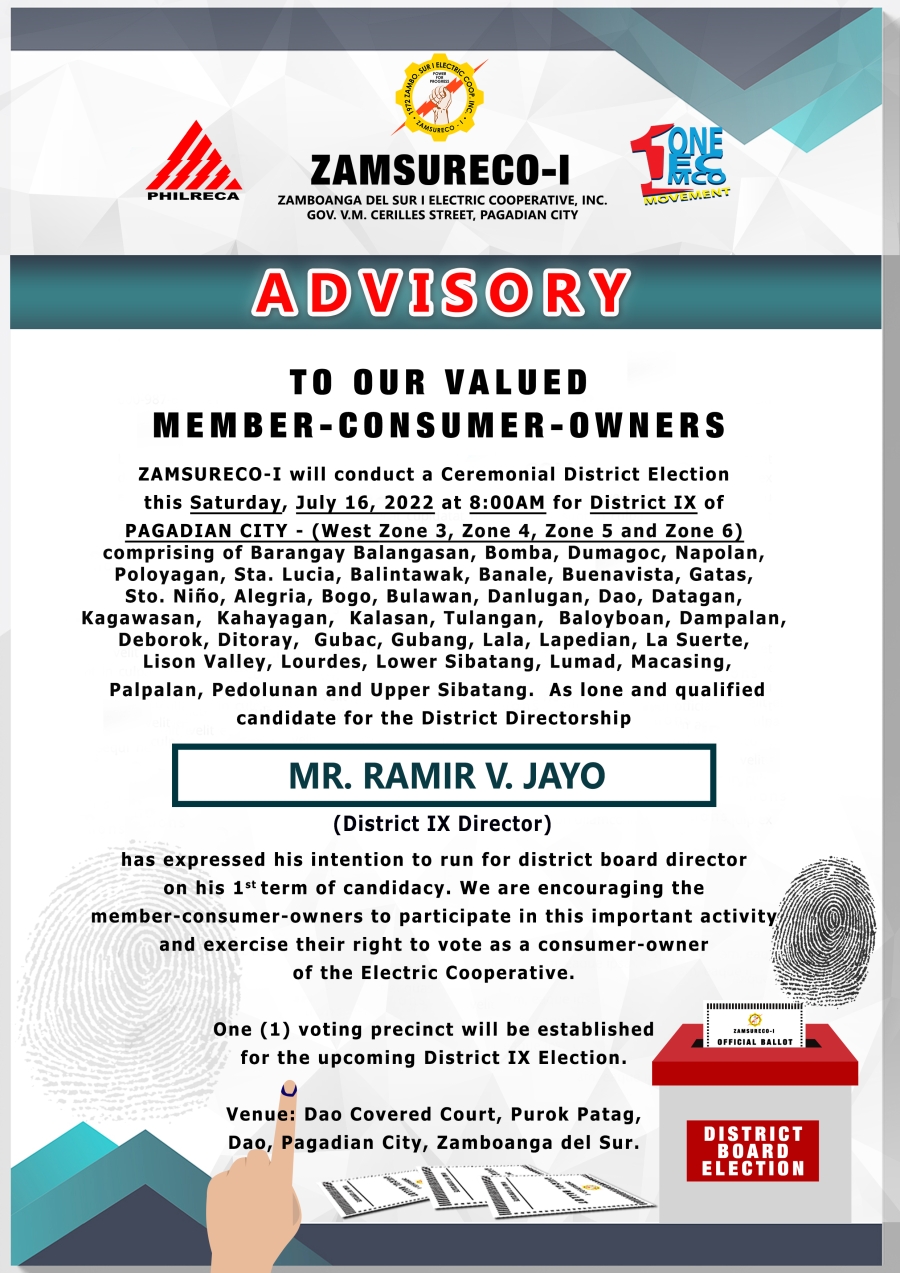 ANNOUNCEMENT!   To our valued Member-Consumer-Owners 
Jul 14th , 2022
Read More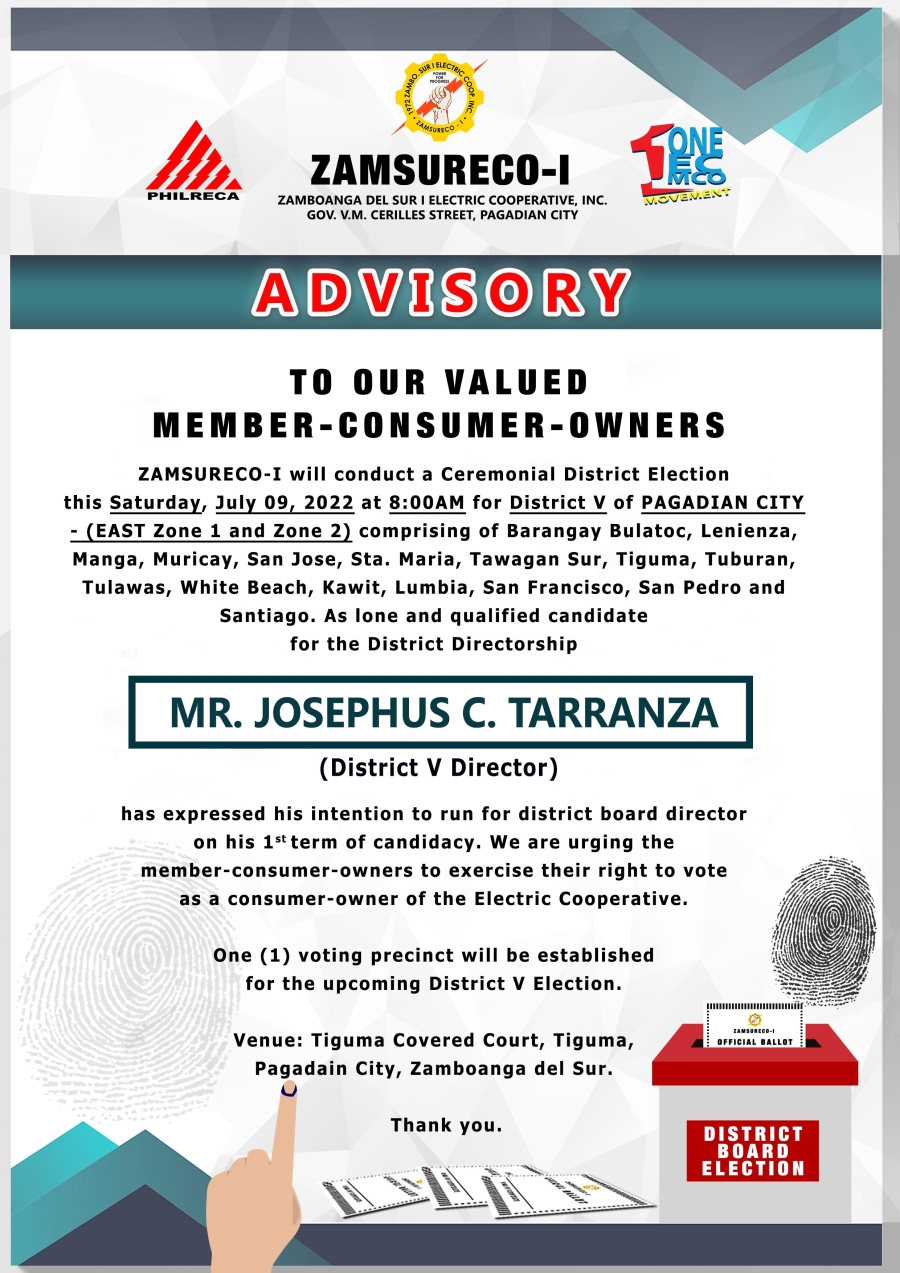 ANNOUNCEMENT!   To our valued member-consumer owners in AURORA, LABANGAN and TUKURAN.  
Jul 07th , 2022
Read More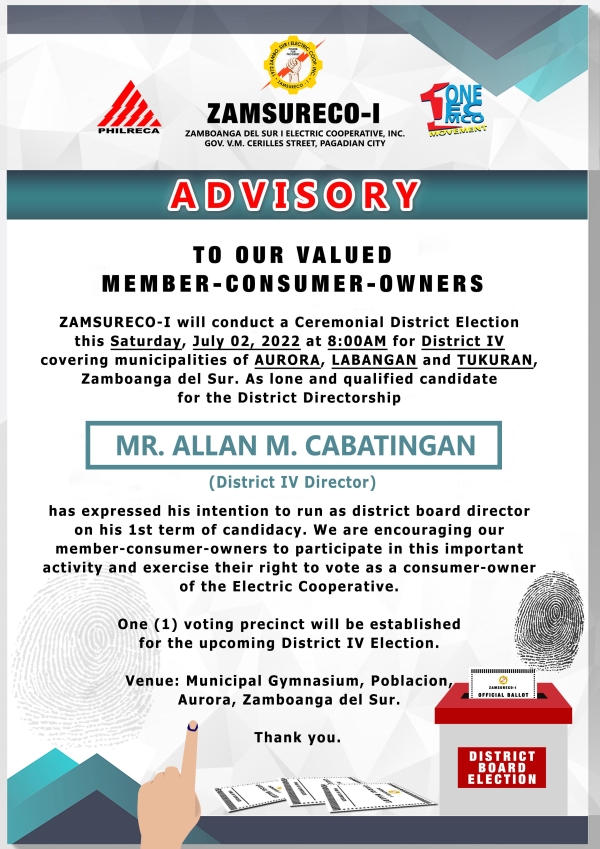 Announcement to the Member-Consumer-Owners regarding the conduct of District V Board Election on July 09 2022, 8:00am, Saturday, at Tiguma Covered Court, Tiguma, Pagadian City, ZDS.  
Jun 29th , 2022
Read More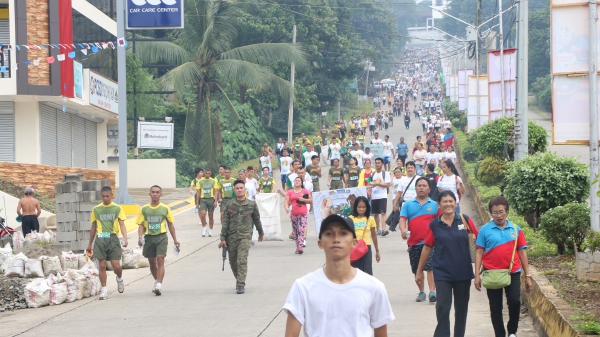 Another milestone for ZAMSURECO-I as it celebrates its 47th Founding Anniversary with a successful and overwhelming participation from the its Member-Consumer-Owners and stakeholders for it call to save Mother Earth through a Fun Walk activity.
Aug 26th , 2019
Read More